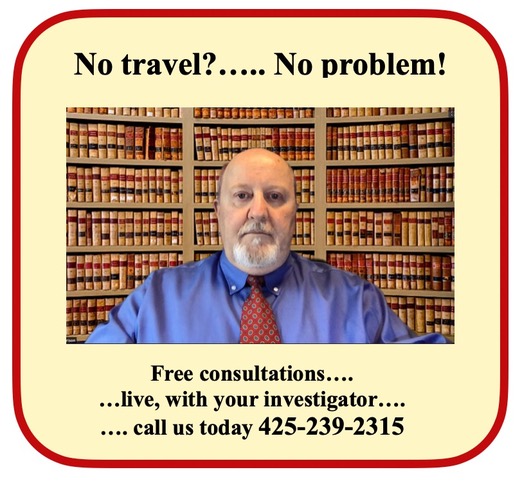 Whether you are the plaintiff, or the accused, you deserve the very
best investigative efforts and results to assist in your case . . .
we can provide you with that investigative difference.

We specialize in providing a full range of trial proven Investigative, Surveillance and Interviewing services to corporations, insurance companies, law firms and government agencies.
We are proud of our reputation for providing a highly competitive and cost effective range of services to our clients in both Canada and in the United States.
Our investigators are trial experienced, fully licensed, bonded and insured professionals in both the United States and Canada. We are adept in all aspects of the investigation business, providing your company with the best possible results on every assignment.
Please contact us for a free, confidential quotation to assist you and your staff in making
a more informed choice when retaining investigative firms and services.
A wise attorney can rely on the input from an experienced investigator who knows the ropes, and can assist him/her in their investigation and trial preparation....
.... and you are that guy. As always Neil, thank you for your invaluable help and support.
R.M. Felony Defense Supervisor - Island County
Neil is one of the best damn investigators I have ever worked with.
J.C. Managing Law Partner - King County